'With performance you get excellence'
Auto Servicing &
Body Repair Centre



ST Performance Ltd is the approved Terraclean dealer in Retford and surrounding area
If you haven't yet heard of this revolutionary new service, then you need to read on. Recommended by Edd China from TV's Wheeler Dealers, this service really does make a significant difference to the drive of your car.
Terraclean saves you money, reduces emissions and cleans your engine. This advanced cleaning system removes most carbon deposits from inside your engine improving overall performance.
The service takes about an hour and you will feel the difference the moment you drive away.
If you are having fuel economy problems, high emissions or poor vehicle performance then this solution will offer a noticeable improvement across the board.
To find out more or to book your car into the workshop, simply email us from the contact page or call us on 01777 710944.

Give immediate drive-away difference.
Take approx. 1hr - 1hr 30 mins to carry out.
Terraclean is the only engine de-carbonising service of it's kind in the world!

Introducing a new technology to the UK - Terraclean - which not only saves money by improving your vehicle's efficiency, it improves vehicle performance, restores MPG and significantly reduces emissions, protecting the environment. The other added benefit is that Terraclean prolongs the life of your car's engine, ignition and exhaust system components reducing maintenance costs.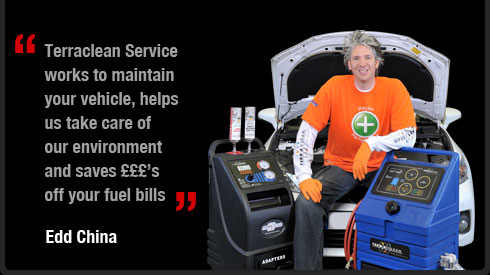 How much does a Terraclean Service cost?:
For Petrol & Diesel Engines - Up to 2 Litre - ONLY £108 Incl VAT
For Petrol & Diesel Engines - From 2- 3 Litre - ONLY £126 Incl VAT
Please contact us for pricing on larger engine sizes.
(RRP: Up To 2 Litres - £108 Incl VAT and 2 Litres & Over - £126 Incl VAT - Our prices do not include a mobile service, and you would be required to bring the vehicle to our workshop located in Retford Nottinghamshire ).

All contents are property of ST Performance Ltd 2018 ©